Cooking with whole foods to nourish mind, body & spirit
Welcome to Root to Sky Kitchen, a home where you'll find cooking and baking inspiration with delicious, whole food recipes using simple, honest ingredients to eat well and thrive through the seasons.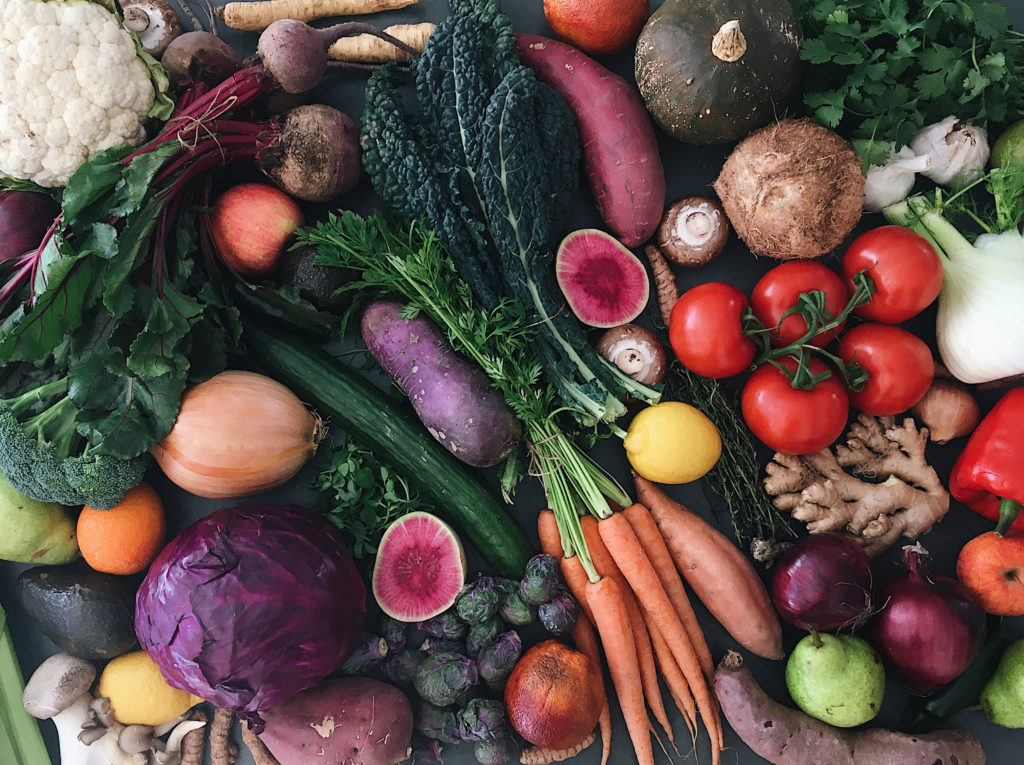 Root to Sky Kitchen is here for you to experience and harness the power and vitality of seasonal, nourishing, fresh and delicious food, and the flow of intuitive wisdom in your life through the art of cooking.
I enjoy cooking with local, homegrown, permaculturally grown, organic, biodynamic and/or wild whole food ingredients, but you'll be able to find influences from all over the world in these recipes, as food knows no bounds.
This space is for everyone and anyone who resonates with it, especially if:
you'd like to integrate more energizing, whole foods into everyday life, gaining confidence in the kitchen
you are looking to increase your food and health sovereignty with individualized, non-industrial nutrition
you wish to embody balanced, vibrant living through your inner wisdom; returning to wholeness
Alchemy, transformation, vitalism
It's a weird and wonderful time out here these days. Root to Sky Kitchen's non-judgmental approach to food and nourishment encourages you to connect with your intuition when it comes to nourishing the body, mind and spirit. External labels, self-proclaimed gurus, protocols, scientific studies, ancestral practices and systems, and practitioners of all kinds provide tools and modalities that can guide and influence you, but at the core, no one but the ever-evolving you has the answers when it comes to individualized, balanced living in a chaotic age of conflicting information.
A clearer mindset, higher energy, and boundless life force can help you carve a path towards openness and expansiveness during your unfolding here in this lifetime. It is no secret that the foods from nature's wisdom can serve as a powerful tool when it comes to thriving and stepping into your power as your own advocate and beyond.
The recipes and content here are a reflection of my unique individual path, so I encourage you to take what resonates with you and leave the rest. No two paths are alike, and the potential of food is that it can be integrated into almost any living practice when it comes to the lifelong quest of returning to yourself and reclaiming your power.
Health is a spectrum in the here and now, a pathless land without arrival. It's easy for our inner signals to be distorted in this world where most of the offerings in the average supermarket aren't even food (I've been there), but it's possible to create clarity over time and begin to sense what you really need by tuning into your internal cues and keeping an open mind.
The movement you create is a deep inquiry through restorative, generative action while travelling through toxic environments and often working in places where the energetics are dense. Through transforming the situation you find yourself in, extending to the life around you while honouring your true needs as a living practice in an ever-evolving process, boundless health can be created. It's in the way you nourish, the way you forgive, the way you move and play (or rest), and the way you relate to your surrounding ecologies. It's in the way you harness your emotions and connect to your purpose, exceeding the comfortable bounds of the familiar to find a richer and more fulfilling life experience. Many aspects of this medicine are completely free and relatively accessible, and by proactively cultivating "radiant health", or "health beyond danger" based on your unique needs, you may find this to liberate you from your challenges (and not just react to symptoms and circumstances) to cultivate a lifetime of expansiveness and flourishing resilience.
My hope is that this blog may inspire and help you explore the principles you're working with to transform that energy, in the subtle ways that we can return to the present moment and inhabit that spaciousness, finding meaning through our discoveries. Despite the challenges, put downs and narcissism, we can adapt, change, shift and move with discernment in these times, anchoring in fertile ground and cyclical embodied living, trust, gratitude and reciprocity amidst the decaying paradigm.
As with anything, you're encouraged to take any advice with a hearty grain of sea salt to avoid entering stagnation and lifestyle dogma that can do more harm than good. The directions are there to serve their purpose, but ultimately can (and should) be broken. Don't be afraid to ask questions, follow your intuition, and make any necessary ingredient swaps that meet your nutritional needs in order to live the life you desire.
Returning to the source
The old adage "let food be thy medicine" is something I've personally applied and experienced in my own transformations. I'm inspired by the notion that food tastes and feels the best when it's cooked from scratch and the ingredients are in season, along with practices informed by thousands of years of ancestral wisdom including Ayurvedic and traditional Chinese medicine principles. Simple, delicious whole food is at the heart of fine living for me, inextricably tied with a sense of well-being and resilience, connecting us to the medicines of the land while celebrating food, nature and spirit all as one.
Like many of us, I am aware of the environmental destruction, industrialization altering the nutrient ratios of food, factory farming, the increase of imbalances brought on by modern lifestyles and mindsets, mass anxiety, depression and existential crises, and so on and so forth. All of these imbalances can actually be gifts, sources of information transmitted from the cosmos, and teachers that can guide us towards our lessons in being here. At the same time, many local, slow living movements around the globe have gained traction for quite some time now, and so from here it is possible to create a variety of meaningful transitions in how we want to truly live and connect with our surroundings. Rather than going to war against what is negative, Root to Sky Kitchen nourishes what is positive: changing your inner world will reflect back onto your outer world.
Grow, cook, share
Never underestimate the healing power of food, and starting with what you can do. Even if a dish you're cooking doesn't work out, taking the time to cook wholeheartedly with joy and a feeling of gratitude can nourish mind, body, spirit and earth. You probably won't find any one-pot pastas or 30 minute stir fry recipes on here: the Root to Sky Kitchen ethos is all about enjoying food primarily through local, organic and biodynamic ingredients with the highest integrity and deepest reverence for the earth, as the fresh life force/prana/chi (whatever you want to call it) in the foods is at its peak and most nourishing. Proper food preparation according to ancestral wisdom is at the heart of cultivating food and health sovereignty and autonomy.
Food is a powerful source of whole codes and information for the body, full of the force that animates all of life. In what ways can we connect further to our food and the land on which we reside?
I hope the recipes inspire a spark for greater explorations and enjoyment, to adjust them to your unique bioindividual needs, preferences and ecological location, and to rediscover your innate sense of well-being through the ever-evolving transformation of body, mind and spirit to thrive among modern imbalances. Here is the opportunity to allow for the powerful transformation of cooking and eating into a creative and enjoyable part of daily life along your journey as a springboard towards your highest expression.
Happy cooking!
— Kelly
If any of this resonates, feel free to connect on Instagram, Facebook, or Pinterest. I look forward to hearing from you, and am grateful to play a small part in your journey. Peace, love, wisdom.
You can also email me at [email protected] for any inquiries!
I, Kelly Samantha, acknowledge that the majority of my work is situated on the traditional territories of the Mississaugas of the Anishinaabe, the Haudenosaunee Confederacy and the Wendat, and recognize the enduring presence of all First Nations, Métis and the Inuit peoples. I acknowledge the traditional custodians and give gratitude and reverence to your continuing, sacred connection to the land, waters and community. I pay my respects to you and your cultures, traditions, and to Elders both past, present and emerging. May we learn and strengthen our collaboration with your ancestral knowledge and wisdom, for knowing the ways of the rivers, mountains, fires and waters, and remember harmony with the highest integrity and deepest reverence for spirit and the Earth.
Nous reconnaissons que nous sommes accueillis sur les terres des Mississaugas des Anichinabés, de la Confédération Haudenosaunee et du Wendat. Nous voulons également reconnaître la pérennité de la présence des Premières Nations, des Métis et des Inuit. J'exprime ma gratitude et mon respect pour votre lien sacré et continu avec la terre, les eaux et la communauté. Je vous présente mes respects ainsi qu'à vos cultures, traditions et aux Aînés passés, présents et émergents. Puissions-nous apprendre et renforcer notre collaboration avec vos connaissances et votre sagesse ancestrales, pour connaître les voies des rivières, des montagnes, des feux et des eaux, et nous souvenir de l'harmonie avec la plus haute intégrité et la plus profonde révérence pour l'esprit et la Terre.
Disclaimers
All recipes have been carefully tested in my kitchen and are recognized to the best of my knowledge as delicious and safe for general use. For those with food or other allergies, or who have special food requirements or certain health issues, please read each recipe's suggested contents carefully and determine whether or not they may create a problem for you. I encourage you to have fun and adjust the recipes to meet your needs and preferences.
I am not a doctor, healer, or medical practitioner. All content is based on my unique lived experience and does not, in any way, constitute medical advice. The information on this website or on any materials linked has not been evaluated, is at the user's own risk, and is not intended to prevent, diagnose, treat or cure any medical conditions or dis-ease. Readers are advised to verify advice with additional sources and seek the guidance of trusted holistic healthcare practitioners or functional/integrative medicine doctors when implementing new dietary and health practices or embarking on specific protocols. I cannot be held responsible for any hazards, loss or damage that may occur as a result of any recipes or information used.
All content, opinions and views on this site are my own, unless explicitly noted. This site contains affiliate links to products that I personally trust, use and enjoy. I may receive a commission for purchases made through these links! Please send me a note if you find any errors or omissions in the information provided on this site, and I'll see what I can do to address it. Thank you!