I'm gonna be real with you: this red curry paste is unapologetically spicy. It has a complex flavour profile, yet it's super simple and convenient to throw together. It's fresh, fragrant, versatile, and insanely delicious.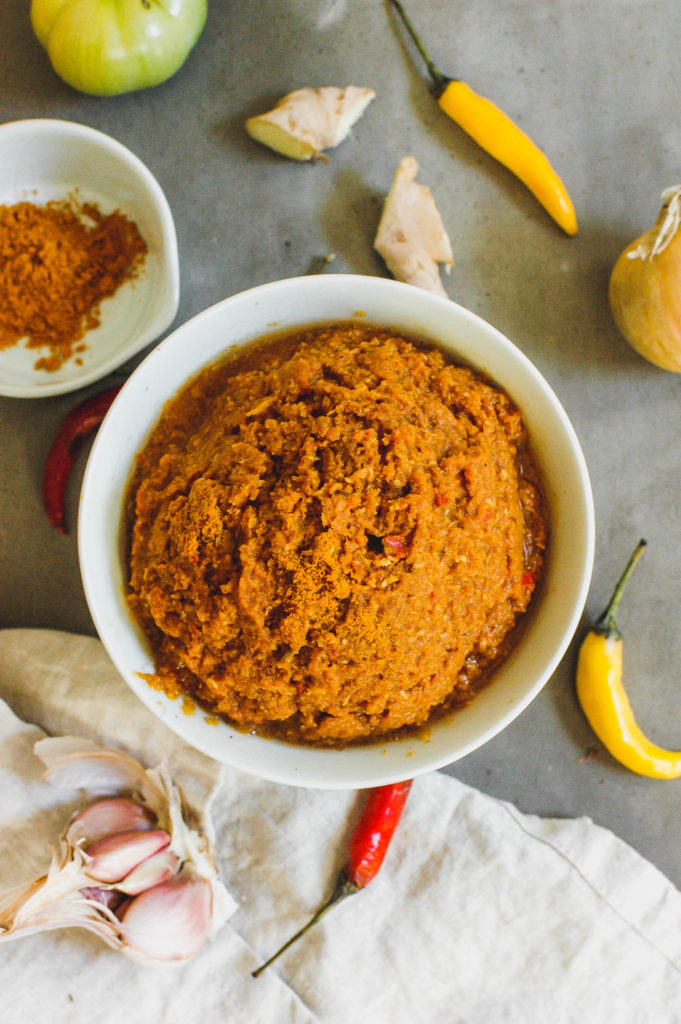 I don't know about you, but curry dishes always make me feel like a million bucks, so making a big batch of curry paste makes it really easy to enjoy curry any time of the week. Curry paste is commonly used as a base for a variety of Thai dishes. When you take the time to create a batch of paste by throwing the ingredients in a food processor or blender (it's seriously so easy), you give your future self the gift of delicious curry paste that's easy to cook with, versatile, and filled with badass, anti-inflammatory ingredients.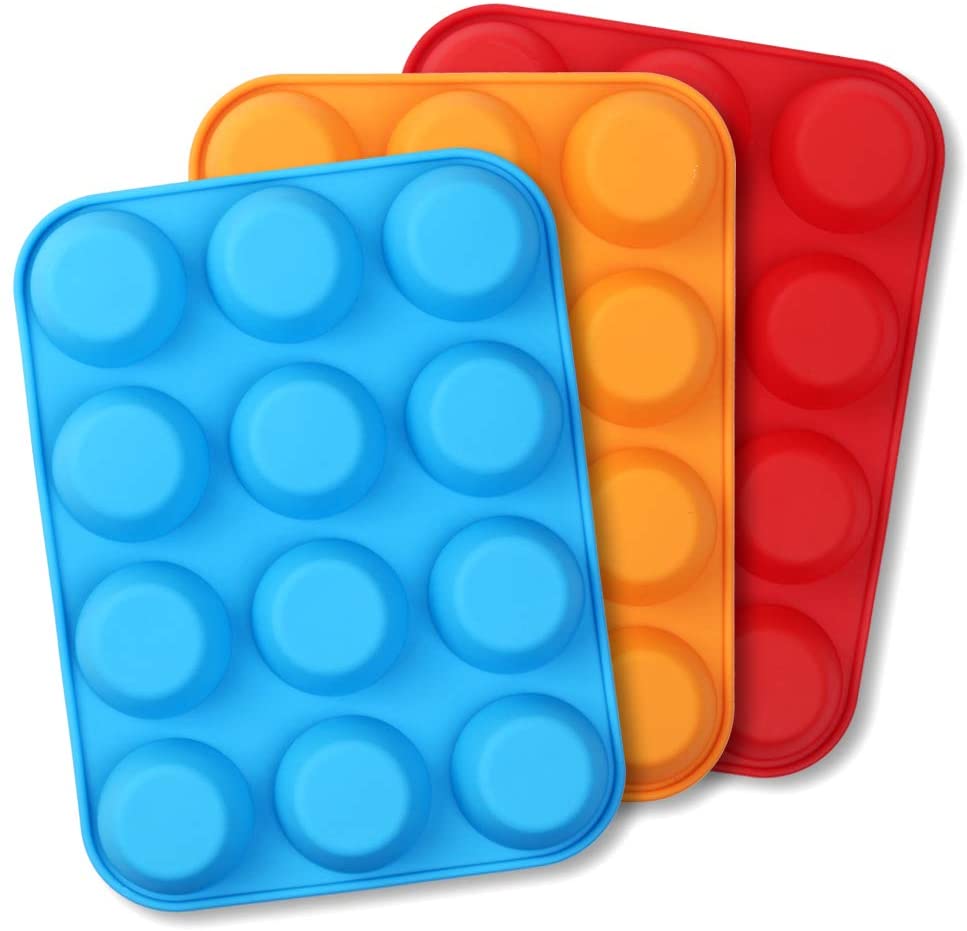 Curry pastes, like most recipes, vary from person to person. This spicy red curry paste recipe uses simple, 100% organic ingredients that I can easily find through my organic farmers' market produce delivery service in Canada, but if you want a more authentic recipe that might require a trip to the Asian market, you can click here. Either way, I invite you to get creative with the ingredients you have on hand, go organic wherever possible, and make substitutions according to your needs. It makes quite a large batch, so I recommend freezing it into cubes using a silicone ice cube tray or molds (I like the ones shaped like hockey pucks), then removing them and transferring them into a freezer-safe glass container or silicone pouch like a Stasher bag. I like silicone as it's totally food-safe within a certain temperature range and doesn't leach any plastic chemicals over time, plus it's reusable and easy to work with!
The kind of chili you use in the paste doesn't really matter. Use any kind you can access that has a level of spiciness that suits your preference. I used fresh hot Thai chilies as that's what I had on hand, but a more traditional way to make a curry paste is to use dried and soaked chilies that you can often find at Asian markets or dehydrate on your own. Click here to learn how to dehydrate chilies.
Versatile and creative ways to use this red curry paste:
Spread it onto pasture raised chicken or cauliflower wings, wild caught fish, grass fed lamb, beef, or sprouted organic tofu before baking.
Use it as an aromatic base for various curries, stews, and soups.
Combine it with a small amount of quality olive oil to use as a raw dressing.
Sauté it with a little bit of grass fed tallow, ghee or coconut oil as a base for stir fried meals.
Mix in a small amount when shaping pasture raised, grass fed mince for meatballs.
Eat it with a spoon, I won't judge.
Spicy Red Curry Paste
Fresh and fragrant red curry paste full of anti-inflammatory ingredients that can be thrown together in minutes.
Ingredients
2

organic medium red or yellow onions, rough dice

10

organic garlic cloves, peeled

1

organic medium tomato, chopped

3

tbsp

organic tomato paste

1

inch

organic fresh ginger

5

organic red and/or yellow chilies, fresh or dried

1

tbsp

shredded, unsweetened organic coconut

1

stalk

organic lemongrass, fresh or dried

1

tsp

organic lemon zest

2

tsp

organic garam masala

1

tsp

organic ground coriander

1

tsp

organic ground cumin

1

tsp

organic Ceylon "true" cinnamon

1

inch

organic fresh turmeric or 1/2 tbsp turmeric powder

1

tsp

organic cardamom

1

tsp

organic paprika

1/4

tsp

organic cayenne

1

tbsp

organic coconut oil

1

tsp

sea salt
Instructions
If you're using whole coriander, cumin, and cardamom, toast the whole spices in a small skillet over medium-low heat for 4-5 minutes or until fragrant with a slightly deeper colour. If using powdered spices, skip this step.

Remove the stems and seeds from the chilies. Place the chilies into a food processor or blender along with the rest of the ingredients. Blitz and reduce the ingredients into a fine paste, scraping down the sides as needed.

Use the paste immediately in your favourite recipes, or freeze portions of it for long term storage.
Notes
You can use fresh chilies like I did, but any kind of dried chilies are closer to authentic Thai red curry paste, and likely less spicy. Just soak the dried chilies in water for 5-10 minutes to soften them up, drain, then grind them in the food processor into a paste with the other ingredients.
Store the paste in a glass container in the refrigerator for up to 10 days, or about 1 month in the freezer.
For long term storage, I recommend portioning out the paste onto a silicone ice cube tray or silicone molds and placing them in the freezer to solidify, then transferring the cubes to a freezer-safe glass container for up to 1 month.
Please don't use curry powder as a substitute for this paste. They do not produce the same results, and if you're going for a more authentic Thai red curry, it hinges on the bright, strong flavour of the curry paste. Trust me!